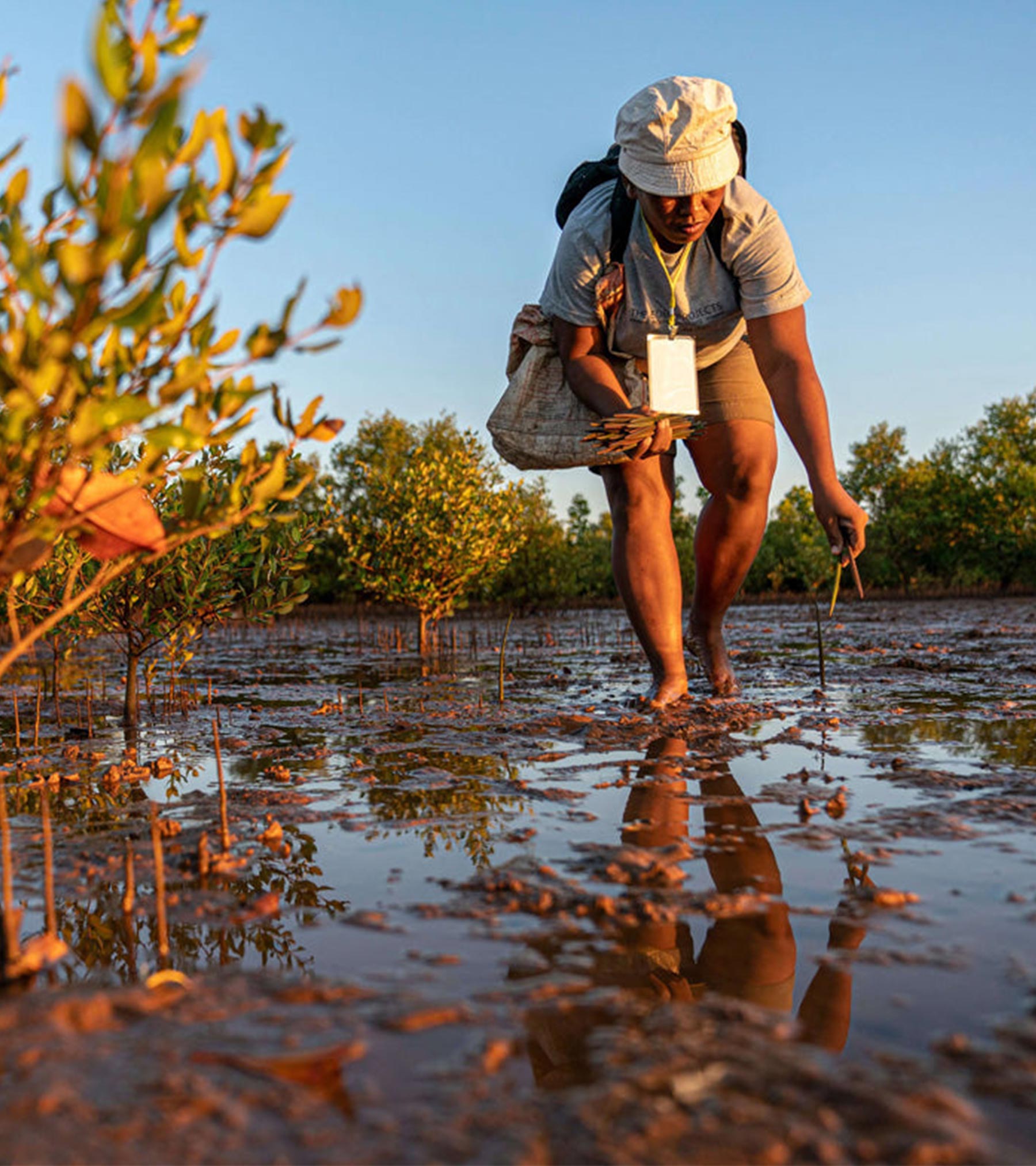 OUR PARTNERSNIP WITH EDEN REFORESTATION PROJECTS
At 27 Rosiers, we commit to being conscious of this knowledge in everything we do. From selecting sustainably-sourced natural ingredients, to our continued efforts towards planet-positive packaging, to our partnerships with eco-friendly initiatives, our goal is to leave our planet better than we found it.

The Eden Reforestation Projects is a 501(c)(3) project with a dual mission — to plant 500 million trees per year, and to provide fair wage employment to impoverished villagers across the globe by making them agents of forest restoration. 

In our partnership with this groundbreaking initiative, we pledge that for every 27 Rosiers product purchased, NO MATTER WHERE, we will sponsor the planting of one tree.
WE OPTIMIZE OUR PACKAGING
The majority of our components are made from 100% recyclable glass. We intentionally select lightweight paper for our boxes, ensuring minimal waste and optimal usability, while always focusing on recyclability. We are no longer producing monodose samples. Nothing superficial.

At 27 Rosiers, we're ditching superficial packaging, which not only helps cut down on waste, but mathematically reduces the price of our products. We design functional packaging focused on preserving the potency of the ingredients, making them easy to use and travel with, while still maintaining elegance and style. What you're paying for is what you're putting on your skin.