Greetings, everyone! Welcome to our Journal. For once, this is Team 27 Rosiers speaking (in writing), rather than just Kevin & Steph.
One of the first changes we all have thrived to make, in our quest for inner bliss, is to be thankful. Making a point of having a positive outlook on life is probably the common trait that has brought us together. Counting your blessings, celebrating the good things a day has brought, small as they might be, is said to be a recipe for increased happiness and contentment.
Daily Om, which we love, if only for their wonderfully crafted and poetic horoscopes, wrote something for our in-house Sagittarius creative copywriter, yesterday, under the lovely title "Inner Loveliness". It really struck a chord, because that pretty much sums up what we had in mind when creating 27 Rosiers, and so we wanted to share it with you. Daily Om has been a long-time inspiration for some of us, and their articles often bring up the art of being grateful as a way of looking at the world. For those of you who might not know them, may we suggest starting with two of Madisyn Taylor's articles, "Shifting into Gratitude"
 and "Being Truly Thankful". Her potent, positively infused words have made significant impact in our lives over the years. This is our way of saying thank you to this human we do not know, but love from afar!
Thanksgiving feels like a wonderful opportunity to assess the past year and what it has brought. We thought we'd ask our founders, Kevin and Stephanie, what they are thankful this time around…
As expected, both gushed at how happy they've been to launch 27 Rosiers, and both shared similar views on the bounties Life has kindly sent their ways recently.
So, Steph, Kevin, if you had to prioritize your blessings, how would you go about it?
Stephanie: I can't prioritize! I'm incredibly aware of how lucky I am to have one of my best friends as my business partner. It can be intense, but at the end of the day? It's f*****g amazing!!!! I've also received huge support and love from my friends. They bring me joy and laughs. I have a beautiful, strong and open-minded family that supports me lovingly. And I have someone amazing in my life. We got engaged last Summer.
Quitting my job for something new and risky... That was a challenge! I'm grateful for finding the strength to do it. I now get to work on a project I truly believe in, away from the politics that often come with a job. I'm surrounded by a beautiful and passionate team around us. I've also been blessed with working with amazing partners, like Credo and Follain. I'm thankful for the way they got involved, believing in us from the start. I've travelled a lot, too, a consequence of launching 27 Rosiers in the US: discovering new cities, new countries, new cultures, it's my favorite thing. I discovered Burning Man, which was blast. I guess I'm equally grateful for the love, the opportunity for hard, rewarding work and for the freedom.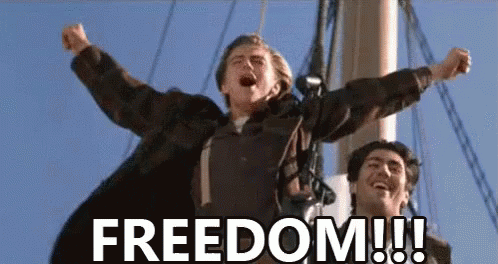 Kevin: I feel the same way. I am grateful for being able to wake up every morning and work on something meaningful. There's no limit to what we do. Launching a brand comes with tons of challenges, but each step of the way is a learning: we're driven by everyone around us, by the people and the partners we work with, by our imagination. I've learned so much about myself, and I keep growing, along with 27 Rosiers. Knowing that actual people are using and enjoying our skincare products is a blessing and the biggest source of motivation to keep on creating for them. I often think about what we do as "moments". We get to offer people a moment with themselves, a moment to themselves. It might seem trivial, but it isn't. We are driven by the will to do good, for them, for the planet, and we have a chance to make something meaningful. We want to make an impact. I'm thankful for the chance to do that.
I am also incredibly grateful for the people around me. I am a very sensitive person and I value spending time with people whose energy is pure and kind. Creating 27 Rosiers with my best friend, working with a team of people I've known and loved for a long time, meeting people with incredible values in the clean beauty space… There's so much to be thankful for. I have my family, the one I've chosen, in addition to one I was born in. I am grateful for my boyfriend who helps me show the best of me. I always say that what matters is the path you take, and not the destination you're headed to. And so I am grateful for all these people who show me the direction. I've learned to let go, and focus on what matters, on what's good, to let the good light my heart, change my day, my journey in life.
This is what the two adorable and luminous beings - whom we're lucky to work with - shared with us this week. So here's to thanking Life for the journey itself. We promise to do our best, to focus on the good, to ask ourselves how the seemingly bad can be turned into positive lessons learned, and to count our blessings, however big or small. More importantly, we vow to acknowledge whatever and whoever brings beauty into our lives, Inside & Out.
With love,
The 27 Rosiers Team